FEAST OF THE IMMACULATE CONCEPTION OF THE BLESSED VIRGIN MARY is a Holy day of Obligation celebrated on Friday, December. 8th.
What Is the Immaculate Conception? Incorrectly, many people think it refers to the conception of Christ through the action of the Holy Spirit. Correctly, the Immaculate Conception refers to the state Mary was in     from the very moment of her conception in the womb of her mother, Saint Anne, allowing Mary to be free from Original Sin. Join us at Mass, Friday, December 8th at 7am, 10am and 7pm.
ADVENT SOUP & SCRIPTURE: "Jesus is Coming, Are you Ready?" We will explore the theme of readiness for the Coming of the Lord and of our judgment by studying several advent hymns and exploring their scriptural roots. We will meet on three consecutive Thursdays in the Rectory basement. Themes are:
Dec. 7th— The Day of Judgment Described
Dec. 14th—The Case for the Clemency We Need
Dec 21st —The Call for Compassion
Meal begins at 6:30pm and bible study begins at 7:15pm.
WHAT IS ADVENT?
Advent comes from the Latin word meaning "coming." Jesus is coming, and Advent is intended to be a season of preparation for His arrival. While we typically regard Advent as a joyous season, it is also intended to be a period of preparation, much like Lent. Prayer, penance and fasting are appropriate during this season.
Advent is not as strict as Lent, and there are no rules for fasting, but it is meant to be a period of self-preparation. The purple color associated with Advent is also the color of penance. The faithful should fast during the first two weeks in particular and receive the Sacrament of Reconciliation.
The color of the Third Sunday of Advent is rose. This color symbolizes joy and represents the happiness we will experience when Jesus comes again. The Third Sunday is a day of anticipatory celebration. It is formerly called "Gaudete" Sunday; gaudete means "rejoice" in Latin.
Finally, Sundays during Advent, just as during Lent, should not be given to fasting, but instead to celebration because we celebrate the resurrection of Our Lord every Sunday. It is important to remember, however, there are no particular rules for how the laity should observe Advent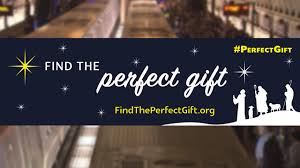 RESOURCES FOR CELEBRATING ADVENT – The Archdiocese of Washington presents Find the Perfect Gift at https://www.findtheperfectgift.org/