For tickets, contact: June Holton-Johnson-301.529.7114 or the Rectory Office-202.546.1885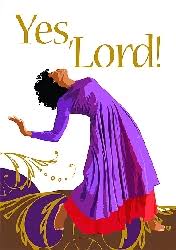 Holy Comforter-Saint Cyprian Women's Ministry
Holy Comforter Saint Cyprian Women's ministry exists to encourage women spiritually, physically mentally and emotionally in their walk with God.  We do this through prayer, scripture, fellowship and unity with one another and the church. We are women of faith spiritually revitalized through God to be witnesses for the Lord.
 Guest Bios
ROBERT E. PERSON is a native Washingtonian and member of Holy Comforter-St. Cyprian Church Choir. His classical vocal training and love for classic hymns—as well as contemporary gospel—have helped him carve out a unique place in today's gospel arena. Robert honed his musical gift at the prestigious Morehouse College—where he held membership in the world renowned Morehouse College Glee Club—as well as at the University of the District of Columbia. The recent three-time 2016 Rhythm of Gospel Awards recipient has a shelf full of independent music awards for his vocal performances of classics like "Someday We'll All Be Free," "Great Is Thy Faithfulness" and his original works "God Has A Plan," "Clap Your Hands" and "Testify."
Recently Robert teamed up with legendary pianist and songwriter Richard Smallwood to deliver a remake of the Smallwood classic "I Give You Praise." This collaboration is one of a kind that doesn't happen often enough in gospel and/or jazz music.  It's an extraordinary impressive partnership blending Person's gorgeous vocals with Smallwood's signature style of beautifully arranged classical and sacred piano music.
Continuing to expand his musical brand, Robert just joined the league of on air personalities with his own radio show SOULFUL SESSIONS with ROBERT E. PERSON on WBRG Radio Online. Robert's Soulful Session Radio Show highlights new and independent artists in Gospel (Traditional, Contemporary and Praise & Worship) and in Inspirational and Contemporary Jazz. Soulful Sessions Radio airs each Friday from 10AM – 10:30AM (EST) on www.WBRGonline.com.
Currently, Robert is in the studio working on a new EP/album called Classic Covers on his own music label – REP Music. In addition to self-producing four well-received projects, Robert has toured as a background singer for pop superstar Josh Groban, and worked with musical heavyweights that traverse genres, including Patti LaBelle, George Benson and Karen Clark Sheard.
MONSIGNOR EDDIE TOLENTINO is the pastor of Saint Michael the Archangel Roman Catholic Church – an active and culturally diverse parish community of more than 2,000 parishioners, located in downtown Silver Spring, Maryland. Monsignor Tolentino was born and received his formative Catholic education in Norfolk, Virginia.  He holds degrees from Howard University and Howard University School of Law in Washington, DC and from the Angelicum and Saint Anselmo in Rome.  He was ordained June 30, 1984, by Archbishop James Hickey.  On March 31, 2005 he was named Chaplain To The Holy Father with the title of Monsignor by Pope John Paul II.  In addition to his ministry as Pastor of Saint Michael the Archangel, Monsignor Tolentino has served as an Associate Pastor of Saint Bernard in Riverdale, Maryland and Pastor of Holy Comforter-Saint Cyprian parish in the District of Columbia.  He has also been a faculty member and member of the Board of the Education for Parish Service Program (EPS) at Trinity College in Washington, DC and a member of the Board of Directors for Archbishop Carroll High School.  In recent years, he has conducted workshops for the Spirituality Institute for the Archdiocese of Portland (Oregon); directed a retreat for the seminarians of the Archdiocese of Detroit; and has been a revivalist for catholic parishes along the east coast.
CASSANDRA MORGAN is a delightfully funny comedian who has been exposing her comical talents throughout the Washington-Baltimore Metropolitan area. She is married to Michael Morgan and the mother of three young men, and GiGi to her only grandson. Cassandra has been continuously working to successfully accomplish a career in stand-up comedy, the "Divine Diva" which has become her nickname. Giving credit where it is due, Cassandra has dedicated her performance to GOD. Cassandra is a domestic violence survivor from a 10 year relationship. Her mission is to share her story with women and men, young and old to let them know that they are not alone. She is completing a book based on her experience and has started a ministry to help educate others: H.A.T.S. & C.A.P.S. Domestic Violence Awareness Ministry. Never forgetting where she used to be, she expresses the most difficult time of her life in a one-woman monologue to share with audiences as part of her outreach to support her ministry "healing through laughter".  She's on a mission to succeed, uplift, motivate & entertain!