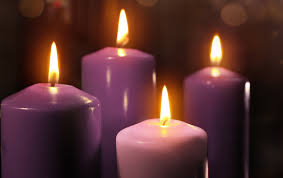 Sunday, November 24, 2019
1:00pm-3:00pm
Center City Public Charter School Cafeteria
15th & East Capitol Streets, WDC, 20003 – parking in rear of schoolJoin the parish family of Holy Comforter-St. Cyprian Roman Catholic Church for an afternoon of food and fellowship to explore and learn about the Season of Advent with Fr. Brendan Glasgow (Parochial Vicar of St. Peter's on Capitol Hill). Click here for Facilitator's bio.
Special sessions for youth in grades kindergarten to 6th grade.
Lunch provided for those who RSVP.
The word "advent" (the arrival of an important person or thing) is derived from the Latin word "adventus," which means "coming." Advent officially begins four Sundays before Christmas and ends on December 24. It marks the beginning of the Catholic Church's calendar year. During Advent we anticipate (waiting and wanting) the coming of Jesus. It's a time full of reflection, excitement, and hope. Come and learn how you and your family can prepare for the coming of Jesus.