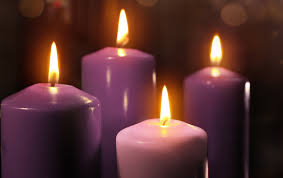 Season of Advent 2019
The season of Advent begins the first Sunday after the Feast of Christ the King and continues until the last Sunday before Christmas. This is a time for preparing for the coming of Christ. It is a time for waiting and a time for wanting. A time to discern how you are going to prepare for Christmas and the eventual second coming of Christ. So, are you ready? How are you preapring yourself during this time to welcome Jesus? Here are some possiblities to help you prepare: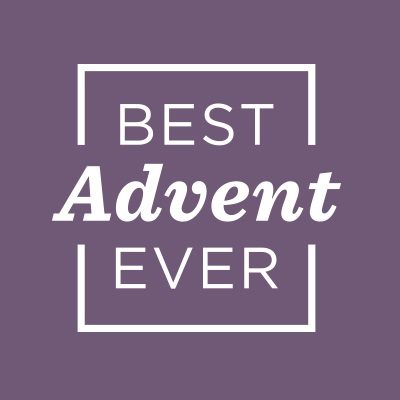 Best Advent Ever – is sponsored by Dynamic Catholic which is a free service to those who want to experience the Catholic faith in a fulfilling and unique way. Sign-up online at BestAdventEver.com and register to receive online FREE daily medications, videos and other resources during the season of Advent. NOTE: When registering for the program, our parish will not be listed (nor the location) so you just need to indicate 'NO' when asked if your parish is part of the Dynamic Catholic Initiative.
Advent Soup & Scripture – held every Wednesday during Advent (Dec. 4, 11 & 18) with a lite meal at 6:30pm and bible study at 7:15pm. Theme: Are your desires Divine or Devilish? Msgr. Pope will explore the biblical teachings of desires and why we need God to repair our heart. And, the puzzling fact that we often dsire things that are sinful and harmful for us in abundance and that we do not desire what is good for us and holy. Come and learn the difference.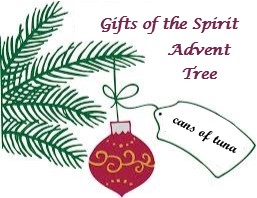 Gifts of the Spirit Advent Tree – HCSC Social Concerns Ministry holds an annual food drive during Advent for those in need in our community. Parishioners are asked to take a one or more paper tags from our Advent Tree on display in our sanctuary (to the right of the altar) and bring back the requested food items listed on the tags by Monday, Dec. 16th. The food is boxed and distributed to families for Christmas. You are welcome to donate money also (make checks payable to HCSC and write Advent Tree in the memo or drop off cash at the office). Volunteers are needed to help with packing the boxes and distributing them to the families. Contact the Rectory Office at 202-546-1885 or hcscstagfg@hcscchurch.org for more information or to volunteer.
Other possiblities and resources:
Visit findtheperfectgift.org sponsored by the Archdiocese of Washington. This Advent and Christmas season, find the perfect gift of God's love and focus on the things that really matter this season.
Check out the resources offered by the Catholic Apostolate Center at https://www.catholicapostolatecenter.org/advent-resources.html
Set aside an hour each week to sit before Jesus in the Blessed Sacrement. In the quiet of his presence, praise and thank him for becoming a man and saving you from sin and death.

Eucharistic Adoration/Holy Hour is held each Friday at 6:00pm in the sanctuary

.
See where you have strayed from God. Then go to

Confession

and receive his forgiveness and the grace to follow him more closely. Confession is held 1/2 hour before Mass each weekend or call the rectory at 202-546-1885.

Is there anyone you need to forgive?

Ask Jesus to hep you forgive that person, and then reconcile with them if possible.