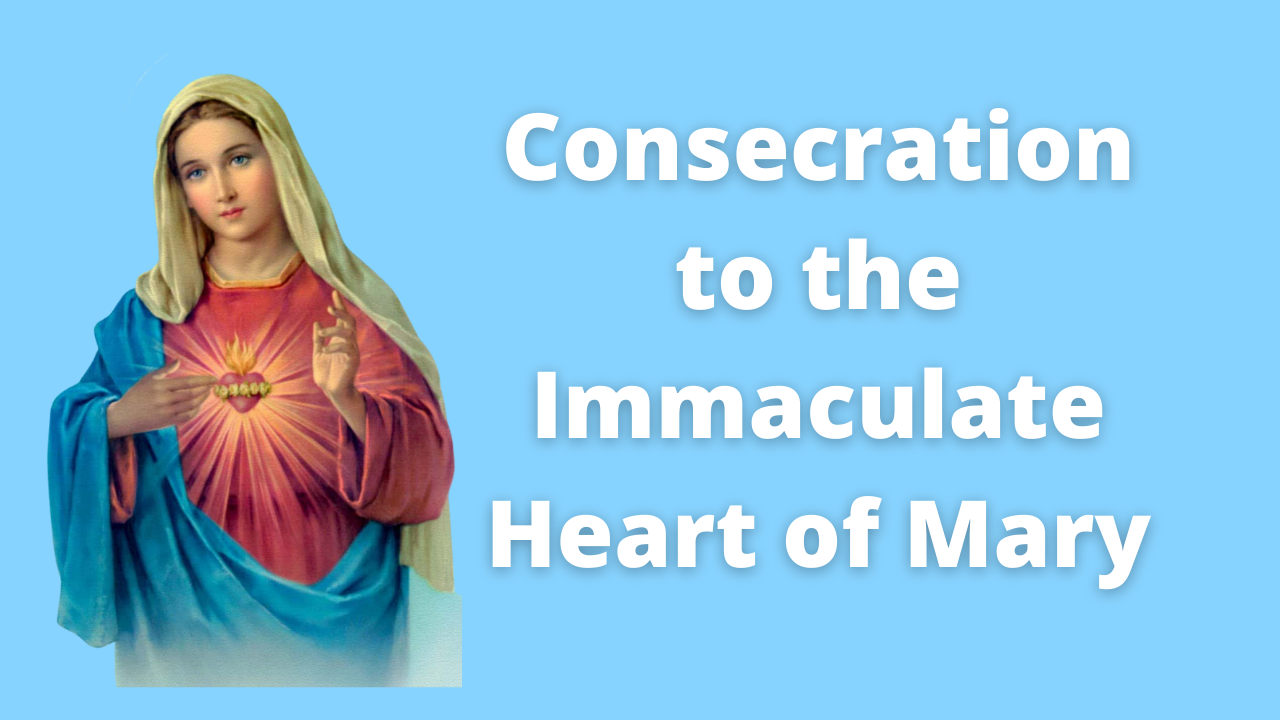 Starting on October 5, 2021 and for the next 12 days, the youth of HCSC and their families will pray and reflect daily as they make a Consecration to the Immaculate Heart of Mary.
The purpose of consecrating ourselves to the Blessed Mother is to place ourselves in a special way under Our Lady's care so she can better fulfill her task of transforming us into an image of her Son, Jesus Christ. Baptism gives us grace and divine life to our soul and makes us into the image of Jesus Christ whose life we must imitate. Our Lady helps us to remain faithful to this baptismal consecration. She teaches us to be always available to doing the Will of God. We will also enjoy her maternal protection throughout life and at the hour of our death.
The goal of this consecration is to increase our devotion to the Blessed Virgin Mary in all souls, so that, they will be aware of the very important role she plays in our lives as Mother and Queen. Mother, because she conceives in faith, nourishes in hope, and educates in charity. Queen because she conquered us in union with her most loving Son. We owe everything to her: totus tuus.
In support of this spiritual effort by our youth and their families, we invite you to join us by reciting the following prayer daily for 12 days (Oct 5-16):
Oh Mary! Oh my Mother! I offer myself entirely to you
and in proof of my filial affection I consecrate to you on this day my eyes, my ears, my tongue, my heart; in a word my whole being.
Since I am yours, O Mother of kindness, keep me and defend me as your child. Amen. St. Louis Marie de Montfort, Pray for us!