CONGRATULATIONS TO THE CLASS OF 2021!!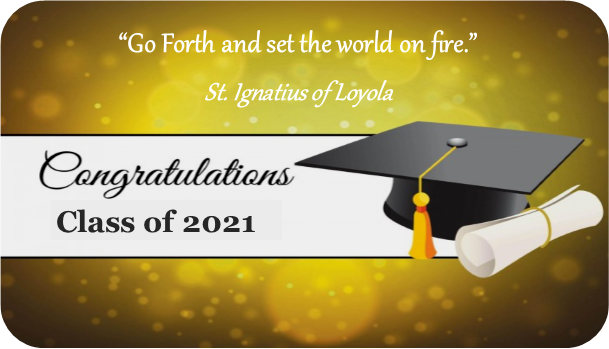 If you are a Registered Parishioner at Holy Comforter-Saint Cyprian Catholic Church and are graduating in 2021, we want to Acknowledge and Congratulate you for your academic achievements! You and your family are invited to the 11:00am Mass on Sunday, June 27, 2021 where you will be acknowledged. You are welcome to wear your cap and gown to Mass. Please note that we will be recognizing graduates from Middle School, High School, College and Graduate School ONLY (Sorry, no Pre-Kindergarten or Elementary school promotions).
Please complete the GraduateRecognitionflier2021_Fillable and return to: hcscstaff@hcschurch.org or call the rectory. The attached form is fillable. Once it is completed, you can save the form with its information and then email to us. If you have questions call the office at 202-546-1885.