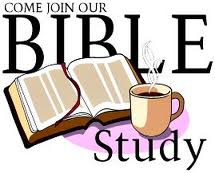 Join Msgr. Pope as he hosts his weekly bible studies online via Zoom.

MONDAY YOUNG ADULT BIBLE STUDY – begins at 8PM every Monday. The current topic is Acts of the Apostles. This bible study was created for young adults from ages 18 to late 30's and provided an environment for both catechesis and fellowship of our young adults.

WEDNESDAY NIGHT BIBLE STUDY – begins at 7:15PM every Wednesday. The current topic is The Book of Philemon. This is the original weekly bible study created for all ages.

HOW DO I PARTICIPATE IN THE BIBLE STUDY?

Due to the current COVID-19 pandemic, Msgr. Pope is facilitating his bible study via Zoom (online). You will need a computer, tablet or cellphone to participate.

ON THE DAY OF THE BIBLE STUDY, you will receive a Zoom link via Flocknote email. In order to receive the Zoom link, you will need to subscribe to the bible study of your choice on Flocknote at hcscchurch.flocknote.com.

Flocknote is the manner in which we are communicating to our parishioners information such as Zoom links. Flocknote is FREE and allows you to manage what communications you receive from our parish. You can create your login and subscribe to the bible study. You manage your own account and can unsubscribe or delete your account at any time.

If you still have questions, contact the rectory office at 202-546-1885 or hcscstaff@hcscchurch.org.