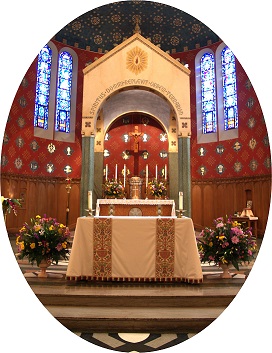 "For where two or three gather in my name, there
am I with them."
Matthew 18:20
PRAISE GOD and WELCOME BACK! Our church is open for public Mass with unlimited capacity.

As you know, many policies and restrictions have been altered and lifted by public health officials as the vaccination rates have risen. In terms of our own parish life, the guidance of the Archdiocese of Washington and local D.C. health officials means the following norms will be observed here at HCSC:
The use of masks while gathered indoors is not required for fully-vaccinated individuals and is recommended for non-vaccinated individuals. There is no requirement to prove your vaccination status.
In regards to the distribution of Holy Communion, our ministers of Holy Communion will continue to wear a mask and regularly purify their fingers for your safety.
The distribution of the Precious Blood remains suspended until further notice.
Automatic hand sanitizer units are available at the front entrance of the church.
Bulletins can be distributed by the ushers upon your entry and the hymnals and other printed liturgical materials will be returned to the pews.
In the sanctuary, you will notice that every other pew remains roped-off. This will allow for parishioners to continue to social distance at their will. We will open additional pews as necessary to accommodate increasing attendance.
Greeting one another before and after Mass and at the sign of peace is fine but shaking hands should be avoided.  Please respond with a wave or kind gesture at this time.
It is good news that the pandemic seems to be receding so significantly that these new norms are possible. As always, we should give thanks to God for what he accomplishes through human research and medical technologies. Thanks be to God and all who have cooperated with him!

We realize that some are still concerned about COVID-19 and the lowering of restrictions may cause additional concerns. Something to consider is that most of our Masses do not feature a large crowd and there is plenty of room in our spacious church. The 11:00 AM Mass is rather full, thanks be to God. However, other Masses such as the 4:30 PM on Saturday, and the 8:00 AM, 9:30 AM and 7:00 PM Masses on Sunday permit greater space to spread out. If this might lessen your concerns as restrictions drop, please consider attending these Masses for now.

Finally, as is always proper, we must all exhibit mutual charity regarding personal choices to wear masks or not and how to interact with others. We've all been through a lot and patience and understanding go a long way to restoring calm and an experience of safety. Please know of our love and concern for you as well as our desire to see you each Sunday. We pray all will be back soon and rejoice in the weekly reunions already underway. God bless you.
Our regular weekday and weekend Masses are held in the main sanctuary. The schedule is as follows :

Monday-Friday: 7:00AM
Saturday: 8:00AM
Saturday: 4:30PM (vigil Mass)
Sunday: 8:00AM, 9:30AM; 11:00AM; 7:00PM

Confession will be heard 1/2 hour prior to each Mass in the confessionals.

NOTE: If you feel sick/ill or have a fever, please DO NOT come to Mass for the safety of yourself and others.

WHAT IF I AM STILL UNABLE TO COME TO MASS OR FEEL ANXIETY DUE TO AN ILLNESS OR AGE?

The dispensation issued by Archbishop Gregory from the obligation to attend Mass during this time remains in effect since we are not yet allowed maximum capacity and we realize that some of our parishioners may be more cautious due to underlying health conditions or age. All persons who are subjects of the Archbishop of Washington no matter where they may be, and all other persons who are actually present in the Archdiocese of Washington who are under the obligation, are dispensed from the obligation until further notice (cann. 87 §1, 91).

TELEVISED/RECORDED MASS

1. Msgr. Charles Pope records the Sunday mass each week. It is distributed via Flocknote and on our facebook page and YouTube channel (hcsc_church). You can subscribe to our YouTube channel and receive notification of when it is published each Saturday afternoon. You can also visit our website (hcscchurch.org) each Sunday morning by 10am for a link to the recording on Youtube.

2. You are also invited to view the Archdiocese of Washington Sunday Mass on TV (filmed in the Crypt Church of the National Shrine) which airs every Sunday at 10:30AM on WDCW-50:

No cable: Dish or Direct TV subscribes: Ch. 50
Comcast: Ch 23 in Washington, DC and Montgomery County; Ch. 3 in Prince George's County and Southern Maryland
RCN: Ch. 15
Verizon: Ch. 3
**************************************************

Thank you and May God bless and keep you safe during these difficult and challenging times in our world. We are so looking forward to welcoming all of you back to the liturgy and to our parish home. We are very grateful for your patience.

HCSC RECTORY OFFICE & ADMINISTRATION

For your safety and the safety of our staff and clergy, our rectory office will operate on a limited schedule with reduced staff. We kindly ask you to wear a face mas/covering when visiting the office if you have NOT been fully-vaccinated. The office hours are:

Monday-Wednesday: 10AM-4PM
Friday: 10AM-4PM

Please contact the office staff for sick calls, funerals, weddings, baptisms and other sacramental needs at 202-546-1885 or hcscstaff@hcscchurch.org.

NOTE: We have votive candles, holy water bottles and other religious items available in the rectory office since our church store has limited availability. We kindly ask you to call us prior to coming so we can prepare your purchase. Thank you.
TITHING

This is a very difficult time for everyone both spiritually and financially. If you are able to provide your tithes, please know that you can submit it electronically and securely through Faith Direct. Click this link or call 1-866-507-8757 to begin eGiving or to make a one-time donation.

If you are unable to use electronic tithing, you are welcome to mail to:
1357 E. Capitol St., SE, WDC, 20003
or drop off at the rectory office.
We are so grateful for your continued support and generosity.
COMMUNICATION AT OUR PARISH
Check this website frequently for updates and stay in touch via our parish social media (MyParishApp, Facebook, Instagram, Twitter & YouTube).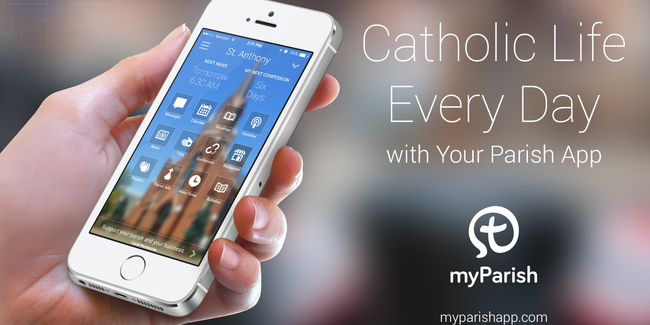 Our parish has a mobile app called MyParishApp which is an easy way to send you notifications on your mobile device. Visit your app store (available for android & Apple phones) and download it to your mobile device. Make sure you turn on your notifications after you download so you can receive updates.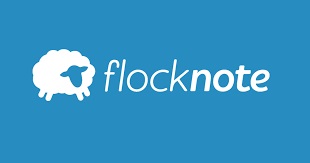 Our parish is also using an online communication tool called FLOCKNOTE to send email messages to those who subscribe. Flocknote allows you to choose the news you want, and direct access to manage your FREE subscription. Text HCSC to 84576 or visit https://hcscchurch.flocknote.com/ to receive emails with updates from the parish. If you have not done so, subscribe and stay connected.