The HCSC community has a Young Adult Ministry (YAM) for parishioners age 18 to 40ish. The purpose of YAM is to enrich the faith life of our young adult parishioners and to invite them to contribute to the larger parish community.
YOUNG ADULT BIBLE STUDY – every Monday at 8:00pm in the Rectory meeting room (1357 East Capitol St., SE). Fellowship and learn about the bible with other young adults!
We love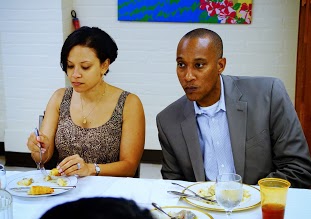 to hear from you! Tell us the types of activities and events that you would like to see at HCSC for young adults.
Contact and stay connected with us on Facebook.com/HCSC YoungAdultsMinistry or Twitter@HCSCYoungAdults. You can also reach us via email at YAM@hcscchurch.org.

Archdiocesan Young Adult Ministry
The Archdiocese of Washington Office of Young Adult Ministry also hosts many social, spiritual and service opportunities for young adults throughout the year, including the Annual Young Adult Mass and Reception, Theology on Tap, Christ in the City, Seven Church Walk, etc. Stay connected to the most up to date news and events for DC Young Adult at Facebook.com/DCCatholic and on Twitter @DCCatholic.
Other Young Adult Resources
Are you spiritual but not religious? Looking for help with your spiritual journey?  Join a conversation with other young people about where faith and real life meet on BustedHalo.com.
Busted Halo is a ministry & media outlet for young adults and powered by the Paulist Fathers. It reaches out to these "spiritual but not religious" young adults with a variety of media and ministry that helps them reconnect with faith and is proven to help them return to the community of the Church. Check Busted Halo out on facebook, twitter, youtube, pinterest and tumblr. You can also reach this via email at info@bustedhalo.com. They offer:
Online magazine for spiritual seekers
Young adults writing about faith in culture, relationships, politics & more
Engaging videos making the the sacraments & church teachings accessible
Experts answering questions of faith
Four weekly podcasts for young people on the go
Tools for developing your personal spiritual life

The Busted Halo Show

w/Fr. Dave Dwyer – Mon-Sat – 7-10pm on SiriusXM ch. 129. Call 888-322-8564 with your questions of faith.
Nobody's perfect, but we're all on a journey of faith