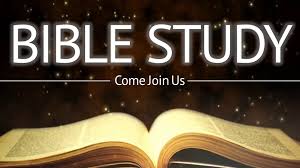 Monday Night Young Adult Bible Study
Join Msgr. Pope on Monday nights at 7:30pm in the rectory for bible study with other young adults from the parish. A small social is held at 7:00pm prior to the bible study. The bible study is held in the rectory basement (entrance is located on the right of the rectory main entrance). This is a great opportunity to meet other young adults. Announcements for the young adult bible study are emailed via FlockNote. If you are interested, sign up with FlockNotes at hcschurch.flocknote.com.
Wednesday Night Adult Bible Study
Join Msgr. Pope on Wednesday nights at 7:15pm (via Zoom) with other adult parishioners for a bible study. Receive emails regarding the Wednesday night bible study by signing up via FlockNote at hcscchurch.flocknote.com.
BIBLE STUDY REFERENCE AND RESOURCE LINKS
(Bible study notes by Msgr. Charles Pope)
Bible Study Resources online: