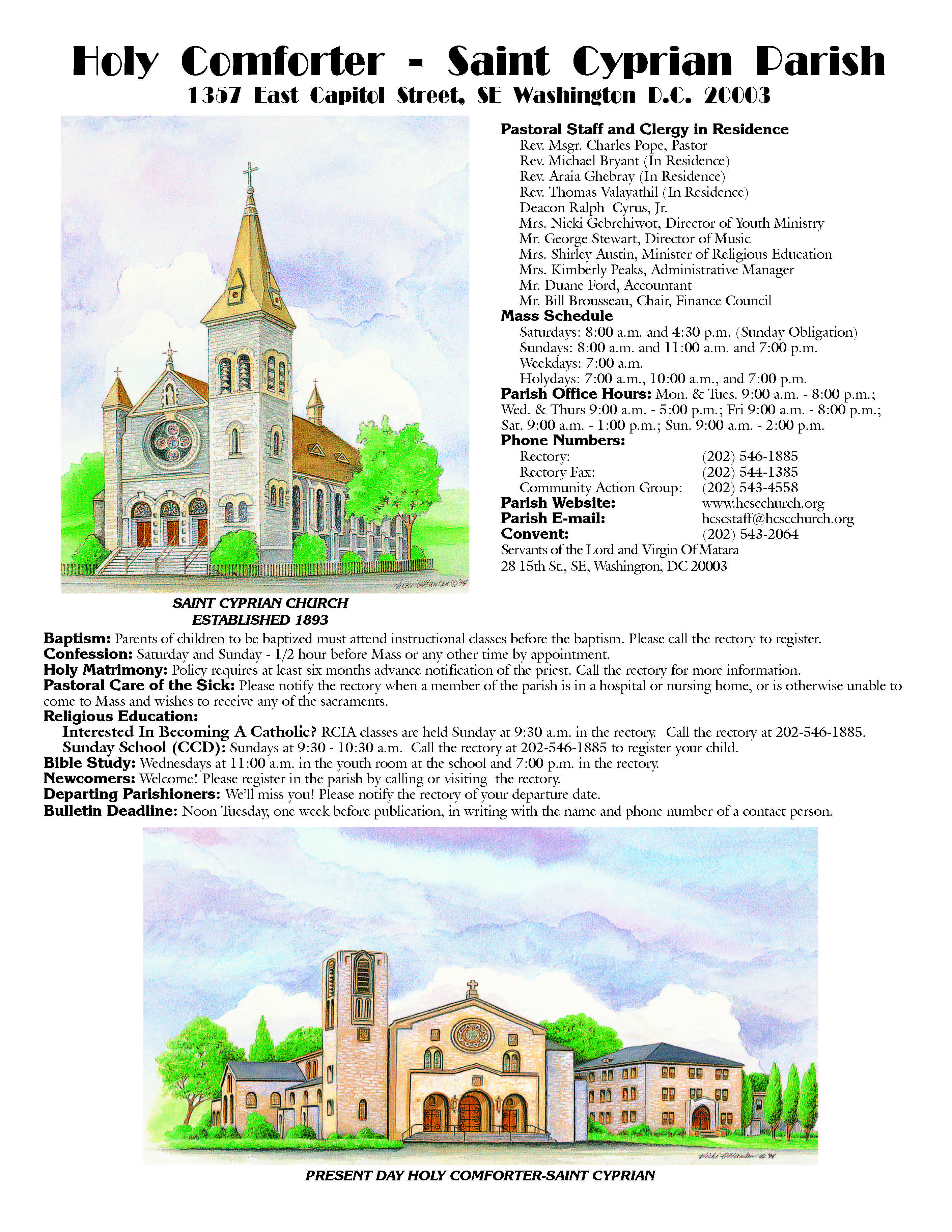 NOTE: During the COVID-19 pandemic, we will provide copies of the bulletin in the rear of the church sanctuary each weekend and an online version on this website and our parish app.
The deadline to submit articles for our  bulletin is the Tuesday  noon prior to the Sunday that it will appear. Submissions may be emailed to: jcwalker@hcscchurch.org or call 202-546-1885.
ADVERTISING: The Church does not coordinate ads for our bulletins. You can advertise on the back of the bulletin by contacting Diocesan Publications at 1-800-233-8200 or www.diocesan.com.
NOTE: Click on bulletin date to view the PDF.