NOTE: Palm Sunda
y Mass with Archbishop Gregory will be streamed online on April 5 at 10am at youtube.com/washarchdiocese. Click here for Mass program: https://adw.org/media-events/events/holy-week/palm-sunday-of-the-lords-passion/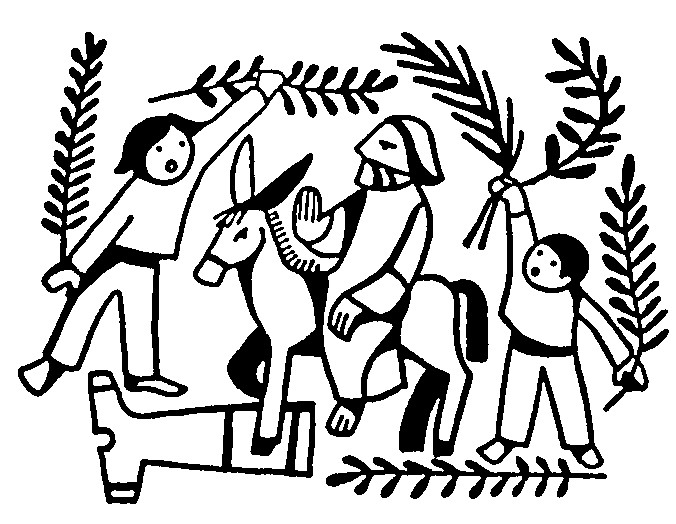 The celebration of Holy Week begins on PALM SUNDAY (April 5th). On this Sunday, we remember and make present the triumphal entrance of Jesus into Jerusalem to begin his final week and initiate his Passion. All four Gospels recount this triumphant entry that Sunday Morning so long ago, but made present to us today.

Although we are unable to distribute palms due to the pandemic, consider that you were holding a palm and waving it as part of that vast crowd. How will you journey with Jesus this week? Let the palm (in the absence of a palm take a branch from a tree in your yard or on your street) remind you to praise him with your prayerful presence during the sacred Triduum (Holy Thursday, Good Friday & Holy Saturday/Easter Vigil).

According to Mark 11:11, Jesus returned that evening to Bethany which is a suburb of Jerusalem. Perhaps he stayed with his friends Martha, Mary and Lazarus. Pray with Jesus this evening as he considers the difficult days ahead of him.

Please stay close with Jesus during Holy Week. Although we cannot be together, we will make available readings and links to liturgies for your convenience. Please remember to visit this website each day to stay connected and focus.