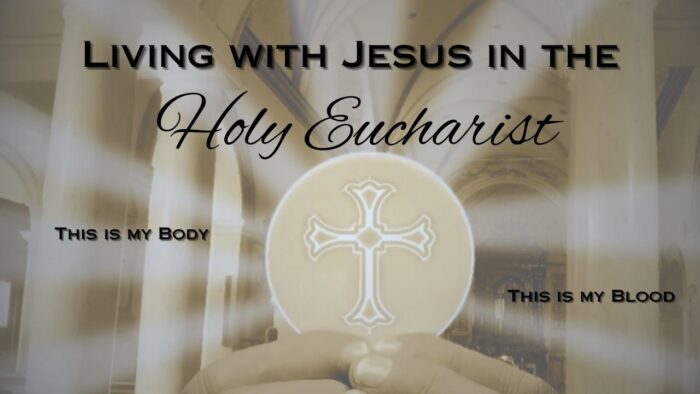 Holy Comforter – Saint Cyprian Parish
Year of the Eucharist 2023-2024
Jesus is Here Right Now!
In this, the Year of the Holy Eucharist we will seek to root and link all our activities, retreats and functions to Jesus who is present with us in the Holy Eucharist. We hope to deepen our personal encounter with the Lord Jesus who is truly and really present in the Holy Liturgy and Eucharist, to reinvigorate our devotion to Holy Mass and Eucharistic adoration, and to draw others to the realization that Jesus is here right now.
Our parish is planning events and teachings throughout the year. Check back here for updated information on dates, times and locations of events as they are finalized. Click here for a general list of events planned for The Year of the Eucharist.
We invite you to learn more about the Eucharistic Miracles, Saints and ther Eucharists and other teaching points at https://hcscchurch.org/holy-eucharist/
Prayer for the Year of the Eucharist
ANIMA CHRISTI
Soul of Christ, Sanctify me.
Body of Christ, Save me.
Blood of Christ, Inebriate me.
Water from the side of Christ, Wash me.
Passion of Christ, Strengthen me.
O Good Jesus, Hear me.
Within your wounds hide me.
Permit me not to be separated from you.
From the wicked foe, Defend me.
At the hour of my death, Call me
And bid me come to you
That with your saints I may praise you
For ever and ever.
Amen.
May the Heart of Jesus in the most Holy 
Sacrament be praised, adored, and loved, 
with grateful affection, at every moment
in all the tabernacles of the world,
even unto the end of time.